Staff team
We operate as a flat structure co-operative, based on pay parity and a peer review management process.
Jonathan Atkinson
With a background in environmental science and investigative research, Jonathan is one of the co-founders of Carbon Co-op. He has over 10 years experience of working with householders to help them to understand and overcome the key barriers to commissioning and carrying out domestic retrofit works.
Ben Aylott
Ben is an experienced Energy Systems Engineer and Project Manager with a broad range of experience and expertise including energy systems modelling, data analysis for energy systems, cloud computing (AWS), DevOps, backend / microservice software development, embedded computing, and UK energy markets and policy. He has produced reports for the UK government on energy markets policy and was a member of the steering groups for the development of BSI PAS 1878/1879.
He holds an MSc in Solar Energy Engineering from the European Solar Engineering School at Dalarna University, Sweden and an MSci in Theoretical Physics and Applied Mathematics from the University of Birmingham. He is also a full member of The Institution of Engineering and Technology (MIET) and The Institute of Physics (MInstP).
Matt Fawcett
Matt has been involved in Carbon Co-op since its inception and works on energy monitoring and smart home technology.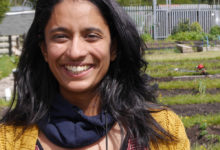 Aneaka Kellay
Aneaka works in the Retrofit Team and Energy Commons Team at Carbon Co-op. She is experienced in workshop development, facilitation and community engagement. She is passionate about social and environmental justice. Over the last 6 years, she has worked to engage and organise training for householders and contractors around retrofit.
Her current area of interest is in people-centred approaches to energy-efficient schemes.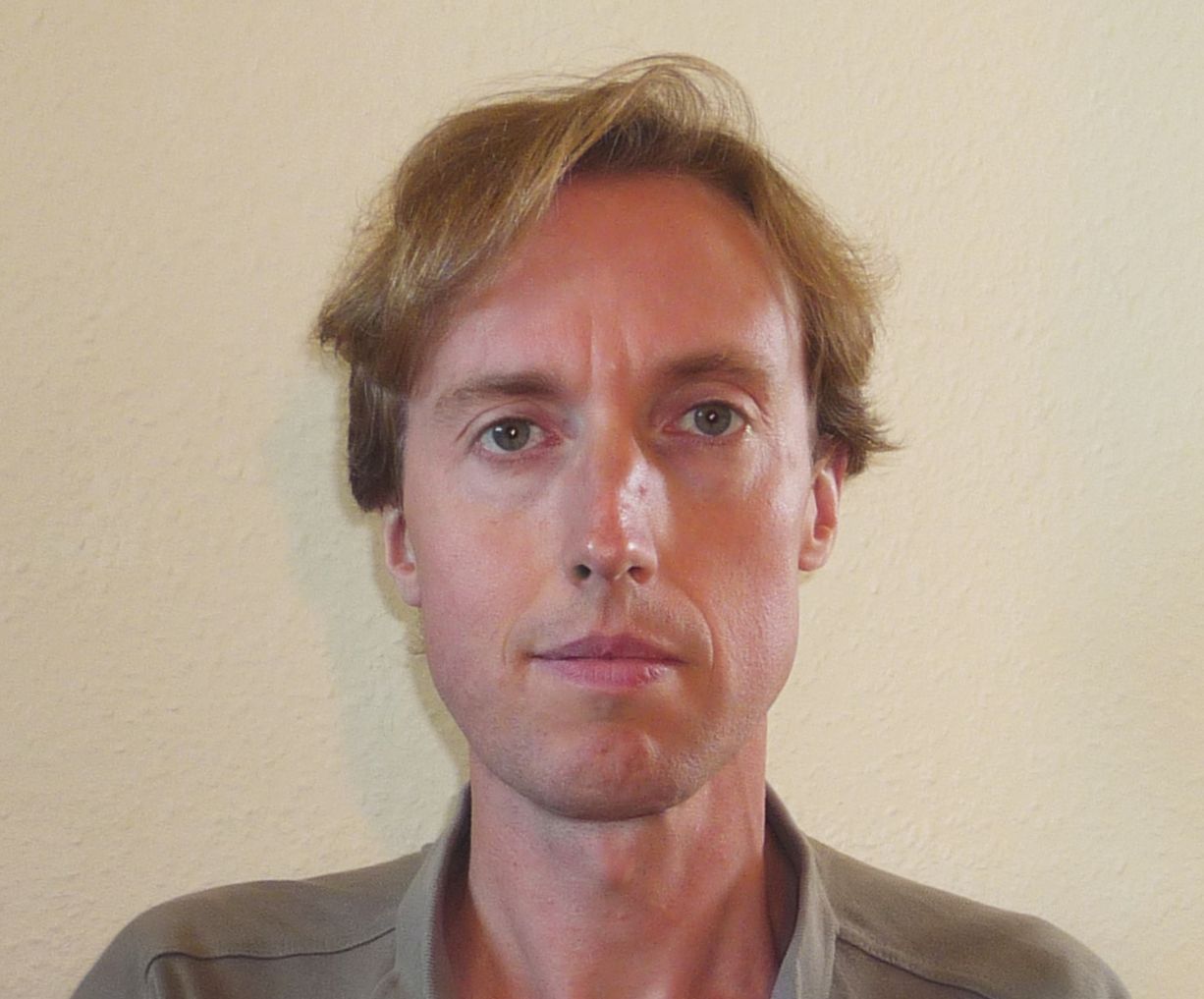 Richard Lane
Richard joined Carbon Co-op's Energy Services team in September 2019 and works on our OpenDSR project as well as our digital services Data Co-op transformation project.
As well as being a long-time campaigner on environmental and social justice issues, Richard holds an MEng in Electronic Engineering and an MSc in Renewable Energy Systems. He is also a founder member of York Community Energy.
Marion Lloyd-Jones
Marion joined the retrofit team in May 2019 to focus on the Energy Empowerment GM project. She is currently working on developing our householder engagement, support and training offering.
Marion has a background in Environmental Management and Health & Safety, and is studying for an MSc in Sustainability and Adaptation in the Built Environment at the Centre for Alternative Technology.
Liam Schofield
Liam joined Carbon Co-op in October 2019 and is our People Powered Retrofit Service Manager/Adviser.
Lewis Sharman
Lewis joined Carbon Co-op in August 2020 as a Retrofit Advisor for the People Powered Retrofit service.
He has a BA(Hons) degree in Product Design and is working towards an MSc in Building Information Modelling and Digital Built Environments. He has worked across a range of public services, and is experienced in construction procurement and framework management.
Laura Williams
Laura has 10 year's worth of experience campaigning on climate related issues in Manchester. She is particularly interested in the social justice aspects of the climate transition, incorporating democratic and equality demands in to the campaigns and projects that she works on. At Carbon Coop she is involved with marketing strategy and developing new events, projects, and campaigns. She is currently leading our involvement in mPOWER.
Matt Sanderson
Matt is currently working towards his PhD as a post-graduate researcher in the Power Networks group at the University of Manchester. His particular fields of study include community engagement and associated processes, data sharing and co-production, and the landscape impacts of power infrastructure.
Prior to his return to academia, Matt worked for over 20 years as a hydrographic surveyor, survey manager, and project manager, mainly in the oil and gas sector, but also in subsea telecommunications, ports and infrastructure, and mapping for safe navigation.
Matt and his family live in SW Cumbria. They are slowly working towards a carbon-neutral (or better) home, though at this stage most investment has been around energy systems and an electric car.
Carla Smith
A support worker in primary education, I love my role and feel strongly about the future for our children – the choices we make for them and our impacts upon the world we leave to them.
A wife and mother of two grown up daughters, we moved house in 2018 and I made a promise to reduce our carbon footprint in our new home! Joining the Carbon Coop at the 2019 AGM, I jumped at the chance to be a volunteer observer member of the board. We have learned so much about retrofit since and quickly developed ideas for our home – just completed is our first DIY insulation project.
I'm particularly interested in affordable retrofit, as well as avoiding plastics and utilising natural fibre products. Carbon Coop has been a huge inspiration to me in all things Carbon Drawdown and I look forward to continuing to support the community in any way I can.
Chris Jones
I am the Knowledge Exchange Fellow for the Tyndall Centre for Climate Change Research at the University of Manchester. Tyndall Manchester has been a leading group on doing policy relevant research on climate change for 20 years, particularly on issues around decarbonising energy, carbon budgets and resilience. My background is on environmental assessment of energy systems and I also sit on the Zero Carbon Advisory Group for the Manchester Climate Change Agency. 
Ivana Jakubkova
I work as the Outreach Officer for St Nicks, York's centre for nature and green living. I've organised a series of York Open Eco Homes events and it was Carbon Co-op's workshop for organisers of similar events that gave me an impressive introduction to the co-op a few years ago. 
Also an active member of York Community Energy, I've become more and more aware of the need for large-scale deep retrofitting (and not just of my own house). I've joined the Carbon Co-op's board in order to learn more about its highly successful, people-centred model so that we can attempt something similar in York. In return I will do anything I can to support the co-op and its staff in the great work they do.
Dr. Lloyd Hamilton
I have a background in research and applied science, most notably in biological and biochemical sciences and my day job involves reducing environmental impact on skin and hair. Since 2017 we have been renovating our home utilising some assistance with contacts and information from Carbon Coop. We have addressed fabric and are incorporating smart tech with a future eye on renewables. 
I have experience in translating concepts to products with project management and problem-solving experience. Happy to share my limited knowledge and skills with others making the journey.
Jonathan Atkinson
With a background in environmental science and investigative research, Jonathan is one of the co-founders of Carbon Co-op. He has over 10 years experience of working with householders to help them to understand and overcome the key barriers to commissioning and carrying out domestic retrofit works.
Matt Fawcett
Matt has been involved in Carbon Co-op since its inception and works on energy monitoring and smart home technology.
Michael Hemingway
I work in the climate change field for a local authority; I have a professional background in social housing and a particular interest in housing strategy, affordable warmth and adapting to climate change. I have been on the Carbon Co-op's board for four years now. I support the Carbon Co-op model, working with like-minded people at grass roots level to bring about change and I am keen to help facilitate this.
With the help of the Co-op we have been retrofitting our family home as one of the Community Green Deal Pioneers and will be pleased to share this experience with members of the co-op.
Rob Jones
I am a long-term resident of Rusholme, Manchester with an abiding interest in the environment and two rapidly growing girls. We fully retrofitted our house in 2014 with extensive support from Carbon Coop. Since then we've seen reductions of c40% in both gas and electricity. Not bad for a busy family home where nobody likes to be chilly! We're committed to continually improving on this, and have subsequently sought to improve our house's performance further as well as getting rid of our car.
By day I work in public finance – auditing and advising a variety of public sector bodies. I bring financial skills to the Carbon Coop committee, along with an understanding of public policy and governance. I am by no means an expert in energy systems or activism but I enjoying learning and helping where I can to make the Coop as effective as it can be.
Dr. Ann Kolodziejski
I work as a Biology lecturer in the higher education sector. My background is in ecology and environmental management. My most recent areas of research encompass participatory planning, social learning and environmental psychology. I've been interested in environmental matters for many years and that has led me to become involved in groups with social and environmental aims. One of the most significant influences on my way of thinking has been permaculture design. I am the treasurer for Bolton Wholefoods Co-operative and am one of the founder members of the Friends of Seven Acres Local Nature Reserve, as well as a volunteer Breeze Champion (a British Cycling initiative to get more women riding bikes). My interest in retrofit stems from concerns about climate change and my involvement with Transition Town Bolton. Energy saving measures have been done in my house but there are still significant works that need to be completed in order to achieve a comfortable and energy efficient home.
Sian Richards
I joined Carbon Co-op early in 2014 as I am keen to make my home more comfortable, cheaper to run, at the same time as reducing my carbon footprint. Mother of two daughters, both currently working and living in Bristol; I'm a software engineer by day; acappella choir singer at night, and occasional weekend walker.
I've been conscious of my carbon contribution even if I have some way to go before giving up my car. I've learnt a lot from Carbon Co-op training courses, events and socials, and after several years of monitoring and some small changes I'm about to get some new triple glazed windows and internal insulation.
Eddie Sheehy
I have lived in Eccles for over 30 years and now in a house that is 260 years old. The environment and sustainability have been longstanding concerns for me for many, many years and I have supported 'green' initiatives for all of that time. My home was retrofitted in 2014 with the scheme fully planed and delivered by the Carbon Coop. The planned reductions of at least 40% in energy consumption has been achieved and by passed and I now have an energy consumption of about 40% of my previous levels. This has ensured that my carbon footprint has fallen significantly as well. My home is now draught free and much more energy efficient than it used to be.
I worked as a lecturer in education in Manchester and was also a Councillor in Salford for 15 years. In that time, I have helped set up a number of groups and many are working on environmental and community projects to this day. Over the last few years I have devoted time to helping set up carbon reduction and solar energy schemes in my local area.
I like to think that I have shopped responsibly for years and buy from co-ops whenever I can.