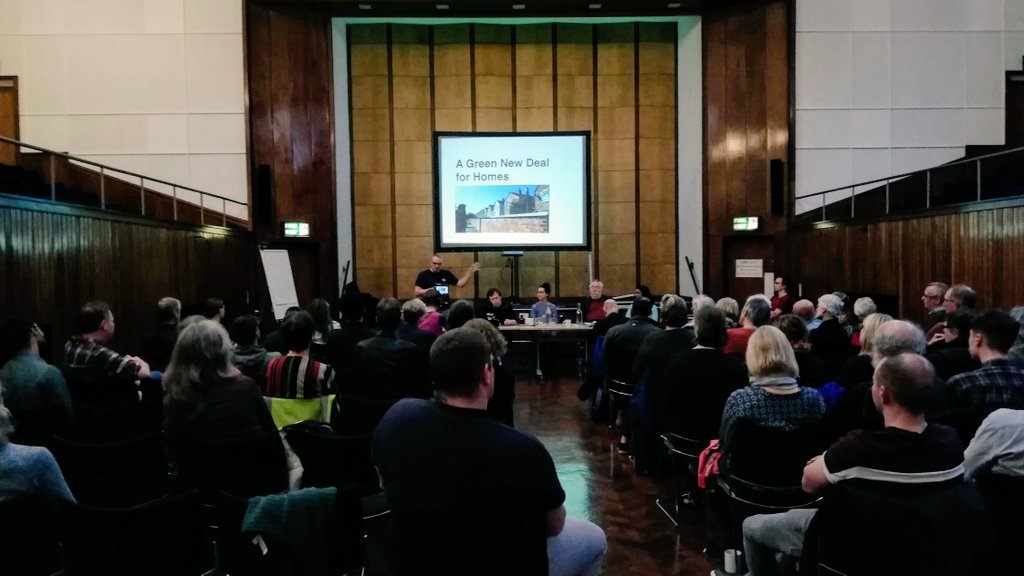 The Carbon Co-op Annual General 2019 took place on Friday 26th April 2019 at the Friends Meeting House in Manchester and was followed by an event examining the Green New Deal and its impact on homes and housing.
You can read a pre-event primer about the Green New Deal and housing here.
The event featured presentations from a range of speakers on different aspects of the Green New Deal, from the political context, to the practicalities of construction and retrofit to the role of Energy Justice and community action in environmental policy making. The presentations were followed by audience small group reflections and a plenary discussion.
We would like to thank all the speakers for contributing and the audience for their participation.
Presentations
Videos
We'd like to thank Greater Manchester Housing Action for videoing the event, including discussions and live streaming it. You can view the videos here.