This February I was privileged to be asked to speak to the UK Climate Assembly about energy efficiency in homes and community-led solutions to retrofit delivery models. It was a fascinating experience and lots of people have asked me about it. Though deliberations at the assembly are understandably confidential, I'd like to share my experience of the event.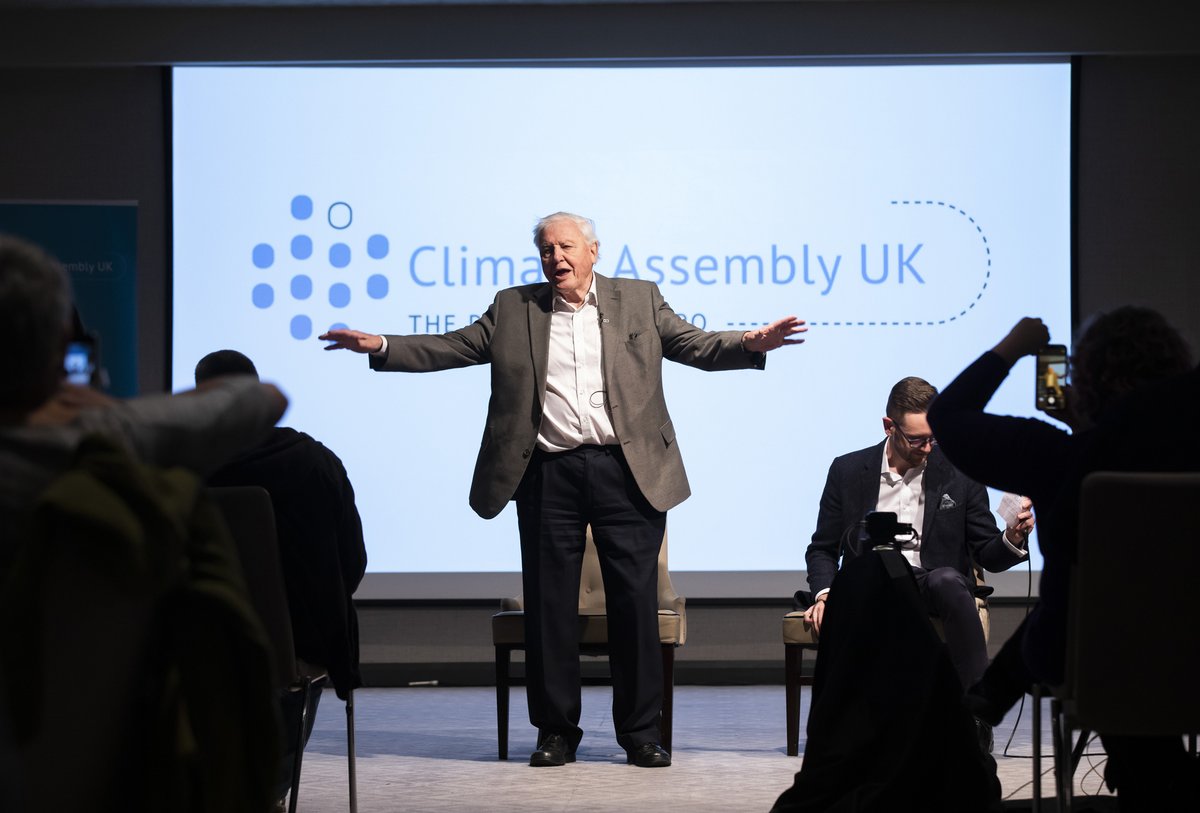 The Climate Assembly is a combined initiative of a number of the UK parliament's select committees: Business Energy and Industrial Strategy; Environmental Audit; Housing, Communities and Local Government, Science and Technology; Transport; and Treasury. These committees are a chance for MPs to hold the government to account and staging a citizens' assembly is a natural extension of this role.

Many have called for the establishment of a citizen's assembly to address the challenge of climate change and put people in charge of the process. Such assemblies, consisting of a representative selection of citizens selected at random from the general population, have worked well in other countries, most notably in Ireland as part of the long campaign to legalise abortion. There are however many differing views on how such assemblies should be constituted: are their recommendations binding or advisory (as the UK one is). Are they, as in Ireland, part of a broader constitutional process eg involving elected representatives and referendum, or are they a stand alone mechanism sitting outside of the parliamentary process?

The assembly consists of 110 people drawn from all sections of the UK's society. They are meeting over four weekends across the spring of 2020, hearing evidence from a selection of experts and advocates with the aim of making recommendations about what the UK should do to become net zero carbon by 2050. The background to the UK Climate Assembly, including how the participants were selected can be found on their website: https://www.climateassembly.uk and as a marker of transparency all the presentations made can be found in written and video form on the site.

The assembly members have heard from a selection of academics, industry experts, practitioners, politicians and interested parties, most notably David Attenborough who spoke during the first weekend. One of the stand out sessions for me was one on understanding complex evidence from Dr Alan Renwick of the Constitution Unit at University College London. Particularly relevant in the era of 'fake news'!

The task of filtering, processing and deliberating this evidence is a challenging one, but the participants are assisted by an expert team of facilitators provided by The Involve Foundation. At regular intervals participants are encouraged to break from hearing evidence, reflect on what they've heard, ask questions and deliberate.

I was approached to talk to the assembly during the 'In the Home' session which took place over the second weekend and focussed on domestic decarbonisation. With such huge ground to cover the assembly split in three, with 36 participants looking at the home whilst others looked at food, transport and waste.

My task was to act as an advocate, promoting the idea, informed by the work Carbon Co-op has carried out over the past decade, of community-led solutions to retrofit. The day before the participants received a primer on the subject of retrofit from area lead Rebecca Willis, with supplemental sessions on electrification and decarbonising heat. Other advocates within my session included people talking about the role of local authorities and the private sector as well as a presentation from Dhara Vyas of Citizens Advice on regulation, protection and fairness.

I had just 10 minutes (strictly timed) to speak to participants and used my slot to briefly introduce Carbon Co-op, our retrofit approach and our members as well as our work before outlining my contention that bottom up, co-operative and social enterprise approaches are an effective way to scale retrofit in the UK. My talk ended with a set of 'key asks' for the government. I received one 'red card' during the talk from a participant, a mechanism used to seek clarification, in this case about retrofit contractor's skills – a very useful tool in assisting participants to fully understand the talk.

Putting together the talk was challenging, not just because of the strict timing, but the requirement to keep language and concepts really clear and understandable. At work I spend much of my time speaking to informed householders or industry representatives, so it's a change to have to speak to an extremely diverse, ley audience.
You can see a video as well as a full written transcript of my talk here: https://www.climateassembly.uk/meetings/weekend-2/jonathan-atkinson-carbon-co-op-community-and-non-profit-approaches-making-change-happen/

Following the five morning advocate sessions, participants reflected on the information they'd heard in five small groups, each with a facilitator to ensure everyone had a say and to draw out a set of clear questions. The advocates then sat at each table and fielded questions for ten minutes before moving round each table in turn. The content of these discussions is strictly confidential but I can say that discussions were incredibly well informed, challenging and wide ranging. At the end of the round robin we advocates left the session and deliberations continued in private.

Participating in the session was a fascinating experience and I will be watching the live stream of the remaining weekends as well as looking out for the outcome of the assembly when it is published later in 2020.

I'd like to thank Rebecca Willis of Lancaster University and Sarah Allan of Involve for organising the session and very much hope this signals the start of a more deliberative approach from government to addressing the challenges of climate change.