Heat Pump Community Energy Knowledge Sharing Workshop
1st February, 10:00 am

–

11:30 am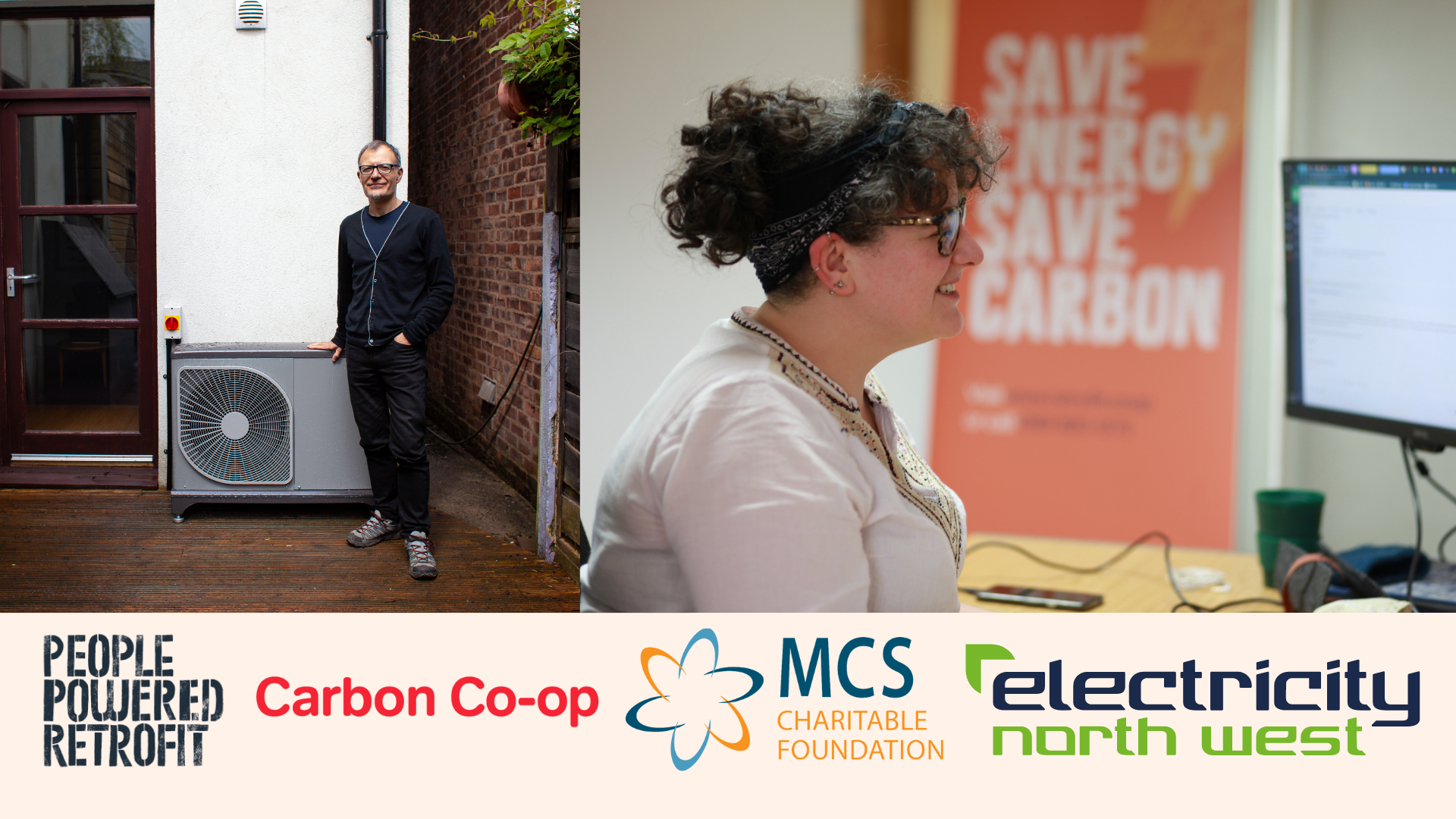 A webinar for community energy groups on advising householders on the basics on what to look for in procuring air source heat pumps.
Domestic heat pumps are a key technology for supporting UK decarbonisation targets, but there are many misconceptions about how they work and how people can live well with a heat pump.
Community energy groups are uniquely placed to support householders with heat pump adoption, through unbiased advice and guidance.
What will the workshop entail?
In this best practice webinar, we will hear from Carbon Co-op Project Officer Marlo High and People Powered Retrofit Training Manager Sandy Rushton on how community energy groups can support householders when procuring heat pumps.
We will share our findings from research with householders about specifying, installing, and living with heat pumps and help you consider how your community organisation can integrate heat pump advice and support into your existing services.
The workshop will consist of a presentation and Q&A lasting one hour, followed by a 30-minute workshop where attendees will take part in an exercise to start identifying the needs of their service users on the topic of heat pumps.
The session will be recorded and made available after the event.
Who is this workshop for?
This is aimed at people who work for UK community energy groups, who have contact with householders or are responsible for managing services.
You don't need in-depth technical knowledge of heat pumps but a bit of basic working knowledge would help.
Other information
This workshop forms part of Carbon Co-op's Heat Pump Challenge project funded by MCS Charitable Foundation and Electricity North West Powering our Communities Fund. It is free but we accept donations to support our work.
This has been organised in collaboration with People Powered Retrofit.