People Powered Retrofit is now a separate organisation at retrofit.coop info@retrofit.coop or 0161 826 0141.
The organisation benefitted from Research and Development and piloting phases which you can read more about below.
---
The project operated as a partnership led by Carbon Co-op and URBED with funding from the Department of Business Energy and Industrial Strategy (BEIS), 'People Powered Retrofit' is a householder-led approach to domestic energy efficiency retrofit, operating primarily in Greater Manchester.
Building on our retrofit track record, the project tackled many of the key barriers that home owners face in commissioning work, including lack of appropriate contractors and concerns around the quality of works taking a more localised approach to creating a market for energy efficiency. 
The new end-to-end retrofit service includes advice, a My Home Energy Planner assessment and Retrofit Co-ordination to assist householders in procuring contractors and carrying out Quality Assurance. 
We also established networks to support Greater Manchester-based contractors and consultants working in the energy efficiency sector. If you are a building professional working in the Greater Manchester area and want to be kept up to date with our activity in this area please sign up here. 
You can read more about the service, including the findings from the first first Research and Development phase in the People Powered Retrofit project report here.
Led by Carbon Co-op and URBED, the partnership includes Arc4, Cumbria Action for Sustainability, Quantum Strategy and Technology, Fieldwork Studio and ShortWork along with Electricity North West, Ecology Building Society and Greater Manchester Green Growth.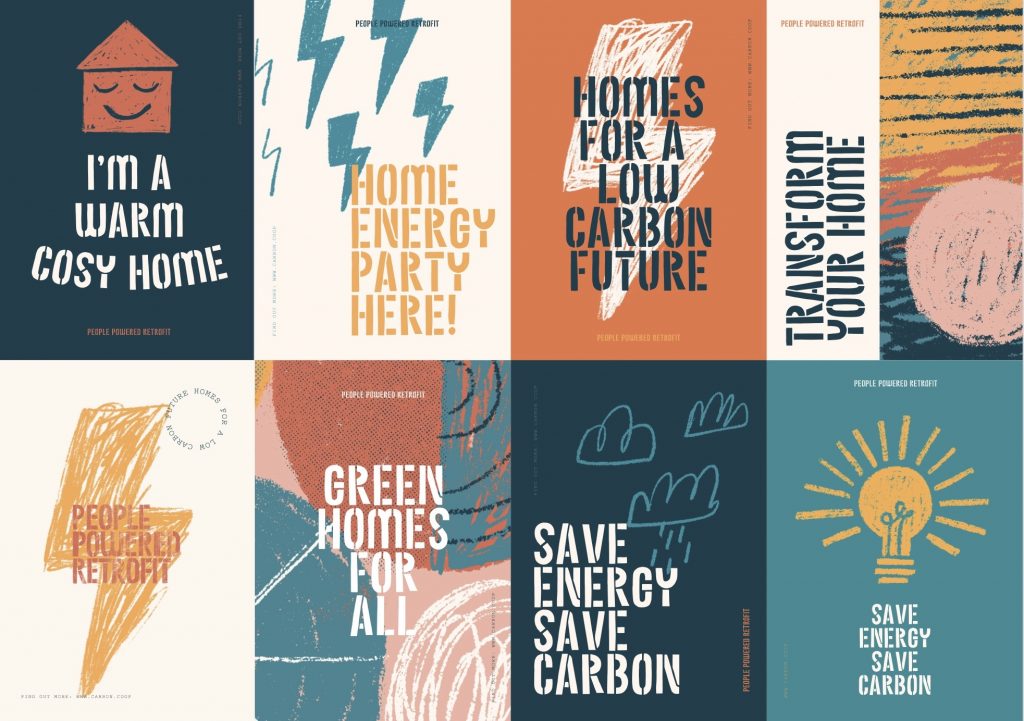 [pdf-embedder url="https://cc-site-media.s3.amazonaws.com/uploads/2019/01/PPR-Report-June-2019.pdf" title="PPR Report – June 2019″]