Eco Homes Retrofit for a Climate Emergency! A day of workshops on Saturday 7TH MARCH 2020 at Levenshulme Inspire on all aspects of improving your home to save energy, save carbon and save money.
Open to all, a day of workshops for everyone improving homes to save energy, save carbon and save money.
Tickets priced on a 'Pay What You Can' basis: https://www.eventbrite.co.uk/e/76425722393
With sessions led by experienced experts this is an opportunity to learn and share knowledge with other people working to take action on climate change.
Workshops
Workshops are split into three zones: Getting Practical, Getting it Done and Energy Systems.
Getting Practical
Gain hands–on, practical knowledge and skills to help make your home warmer and more healthy. Get stuck in with everything from basic draught-proofing to ventilation and getting hands–on with infra-red cameras. All materials and tools supplied.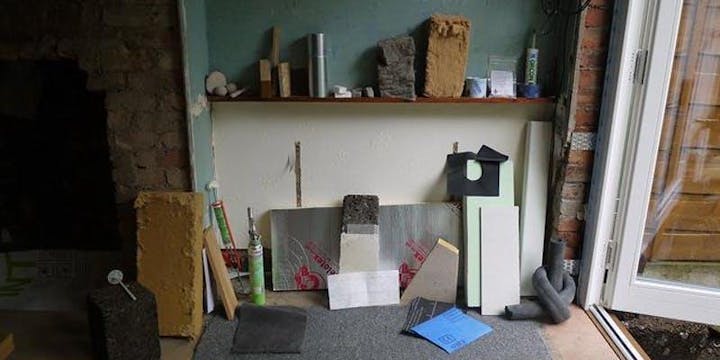 Workshop 1: DIY Draught-Proofing
Trainer: Aneaka Kaur Kellay, Carbon Co-op
Homes in Manchester are often draughty, cold and damp. It is surprising when you start to look, where draughts sneak into our homes and where heat leaks out. In this hands on practical session we will learn how to find draughts, understand what appropriate materials and tools to use, and have a go and sealing up some draughts!
Workshop 2: Home Health Check
Trainer: Aneaka Kaur Kellay, Carbon Co-op
While we spend 90% of our time indoors, we often don't consider whether the air in our homes is healthy for us. In this session we will learn about indoor air pollution, the dynamics of humidity and moisture and strategies that can be used to improve your home environment, including ventilation.
Workshop 3: 10 things to think about that aren't insulation
Trainer: Diane Hubbard, Green Footsteps
It's easy to only focus on insulation when you're considering how to improve the energy efficiency of your home. Diane will help you to understand some of the other factors you need to consider. There will be a 30 min Question & Answer session at the end of the presentation where individual property issues can be raised.
Workshop 4: Using a thermal imaging camera
Trainer: Diane Hubbard, Green Footsteps
This session will take you through the basics on how to use a thermal imaging camera on your home and help you to understand the strengths and limitations of thermal imaging. It will give you an opportunity to use the Carbon Co-op thermal imaging cameras, try other cameras and give you the confidence to assess your own home.
Getting it done
Led by construction industry professionals, these sessions offer essential information on everything you need to turn your retrofit project in to reality. Getting to grips with contracts, planning and procurement and understanding what to look for to find your ideal contractor.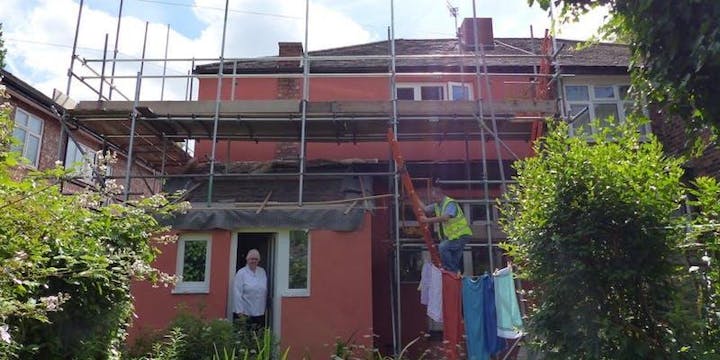 Workshop 1: Getting started: your aims and priorities
Trainers: Marianne Heaslip, URBED & Bill Taylor
Details to follow
Workshop 2: Before you build: your project plan and advisors
Trainers: Marianne Heaslip, URBED & Bill Taylor
Details to follow
Workshop 3: On site: what you need to know
Trainers: Marianne Heaslip, URBED & Bill Taylor
Details to follow
Workshop 4: Finance for retrofit
Trainer: Matt Fawcett, Carbon Co-op
Details to follow
Energy Systems
More and more people are excited about decarbonising the electricity grid, in this zone we're discussing everything from batteries to heat pumps, solar panels and local energy communities. In the afternoon we get practical with a hands-on session with solar PV panels and batteries.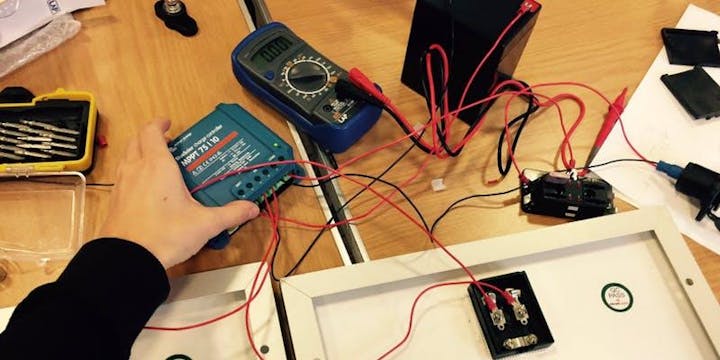 Workshops 1 & 2: Introduction to Energy Systems (Choose both)
Trainer: Ben Aylott, Carbon Co-op
Details to follow
Workshops 3 & 4: DIY Solar (Choose one)
Trainer: Ben Aylott, Carbon Co-op
Details to follow
Evening Activities
Home Energy Party!
Evening, Sat 16th November 2019
Come to a house party with a difference. Led by expert Energy Surveyor Diane Hubbard, we will be hunting for draughts and cold areas, identifying energy improvements and outlining how to go about making them.
Booking link to follow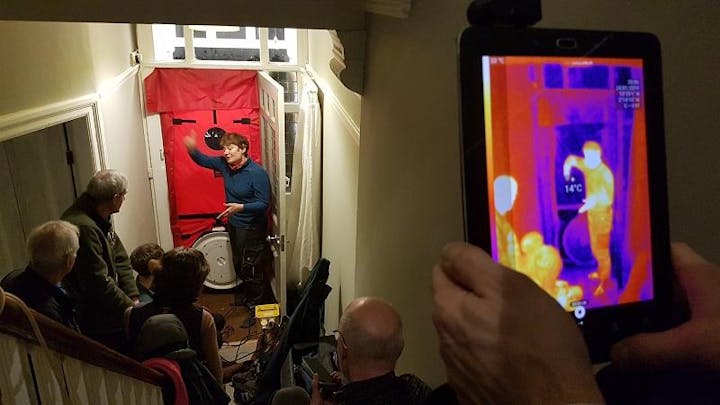 Energise After Party
Evening, Fri 15th November 2019
After a day of busy activity a chance to meet, socialise and chat at this local pub. With a complimentary buffet!
Booking link to follow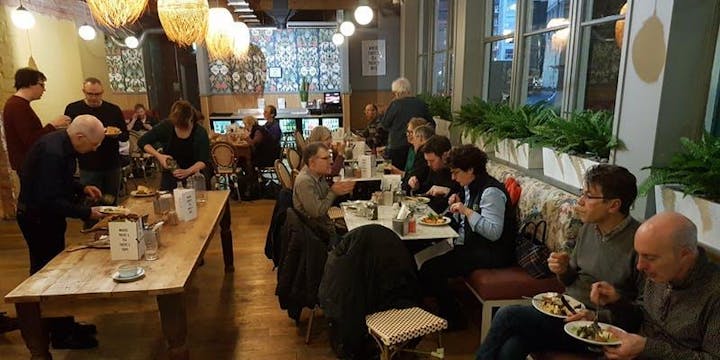 Trainer Biographies
Aneaka Kaur Kellay, Carbon Co-op
Aneaka has worked in the Retrofit Team at Carbon Co-op for over four years. Her current work focuses on engaging with the supply chain and exploring alternative procurement approaches for domestic retrofit in Greater Manchester. She also works on undertaking community engagement, householder training and member events. She has an MA in Environment, Politics and Globalisation and over ten years of experience working in environmental organisations and co-operatives.
Diane Hubbard, Green Footsteps
A mechanical engineer, Diane's interest in building physics arose a number of years ago with the realisation that our existing buildings are crucial to reducing our environmental impact. After the completion of her MSc at the Centre of Alternative Technology and academic publications, she continues to increase our understanding of this field through a combination of research and project work with clients.
Working as Green Footsteps (greenfootsteps.co.uk), Diane undertakes airtightness testing, infrared thermography and energy calculations for new buildings and those about to undergo retrofits. She is a Passivhaus Consultant, Passivhaus Tradesperson and a Level 2 Building Thermographer.
Marianne Heaslip, URBED
Bio to follow
Bill Taylor
Building on working in development and property management, Bill has been involved on retrofit for almost 10 years. He has qualifications in housing and energy assessment, with a long interest in social value. Having formally retired recently, Bill is now able to spend more time on his allotment!
Ben Aylott, Carbon Co-op
Works in the areas of energy systems, he has a masters in Solar Energy Engineering from the European Solar Engineering School and experience in designing and building real world off-grid power systems in a variety of contexts.
Carbon Co-op
Carbon Co-op is a community benefit society made up of householder members seeking to make radical reductions in their household energy usage.
Membership costs £35/year, for more details and to apply visit: http://carbon.coop/user/register
Full programme details and booking information will be available shortly – watch this space.