Beginner's Guide To Retrofit webinar – May 2020
What do we mean when we talk about energy efficiency and retrofit? In this short, beginners guide webinar we explore basic ideas and concepts, helping you get to grips with how you might reduce energy bills, improve your property and make your home a little bit greener.
Deep retrofit principles and case studies webinar with Liam Schofield
Recorded Wednesday 6th May 2020
Run by Carbon Co-op's Retrofit Service Manager, Liam Schofield, this session is for householders interested in retrofitting their homes to high levels. The webinar aims to give a brief introduction to insulation and airtightness on domestic energy efficiency projects with a brief overview of principles followed by three live case studies.
---
Introduction to Home Energy Systems
Recorded 27th April 2020
The inaugural presentation of our new Introduction to Home Energy Systems training. This provides a basic overview of the energy systems that will become more and more commonplace in our houses as we head toward the net-zero decarbonisation target: low carbon heating, PV, EVs, battery systems, smart technology and home automation.
---
Building airtightness basics webinar with Diane Hubbard
Recorded 16th April 2020
Reducing the leakiness of our homes is important for improving energy efficiency. This introductory session for householders explained what airtightness is and the factors that influence it, together with steps to effectively improve the airtightness of your home. Led by Diane Hubbard of Green Footsteps, with a Q&A session at the end of the webinar.
---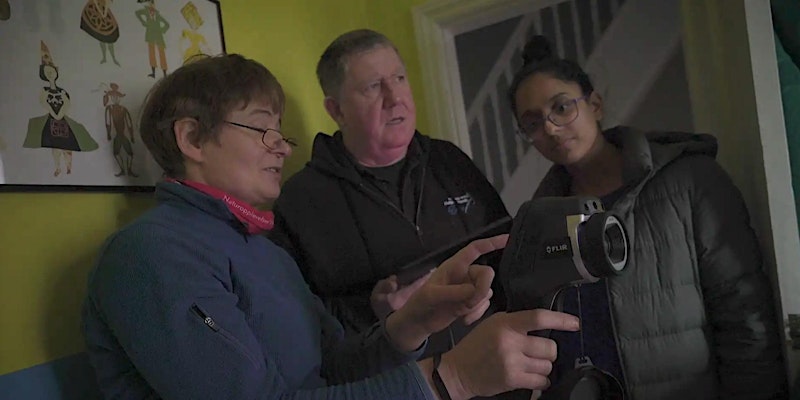 ---
Home Health Check Webinar
Thu, 2 Apr 2020 17:30
While we spend 90% of our time indoors, we often don't consider whether the air in our homes is healthy for us. In this session we will learn about indoor air pollution, the dynamics of humidity and moisture and strategies that can be used to improve your home environment, including a look at different ventilation systems.
---

Info Night webinar: Construction Contracts – sign on the dotted line?
Wed, 25 Mar 2020 18:00
Engaging a contractor in building works, ordering materials for your retrofit project or making a verbal agreement with a builder? Then you are entering into a contract! But do you know your rights, and if there is something in writing do you read every word before signing on the dotted line?