Longsight Home Energy Party!
28th March, 6:30 pm

–

8:30 pm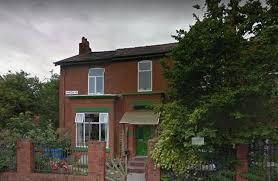 You are invited to Equinox Housing Co-op's home improvement house party! 
This is a house party with a difference.
Carbon Co-op members Aneaka is inviting her friends and neighbours in Longsight, Levenshulme and Burnage, to find out how we can improve our homes, making them warmer and more healthy. 
With the help of expert Energy Surveyor Diane Hubbard of Green Footsteps, we will be hunting for draughts and cold areas of the house, identifying energy improvements and outlining how to go about making them.

Using 'blower door' equipment (a big fan on the front door) to pull air into the house, we will play 'Hunt the Draughts'. A 'semi-competitive' game 🙂 in which teams will explore the house and compete to find the most draughty bits of the house (and there are likely to be a few!). 

Diane will be on hand to discuss what can be done to improve draughty and cold homes and there will be opportunities to ask questions and share tips. 
Additional info:


Food and refreshments will be provided.On street parking available


The house is not wheelchair accessible. A ramp into the house could be built on request.