Jonathan Atkinson, Project Manager at Carbon Co-op was asked to present at GM Mayor, Andy Burnham's Green Summit in March 2018 and used the opportunity to highlight the need for a just transition.
Carbon Co-op have been involved in the summit as part of the planning group and have also hosted and contributed to a series of 'listening events' in the lead up to the event including ones on domestic retrofit, energy system innovation, community energy and energy democracy.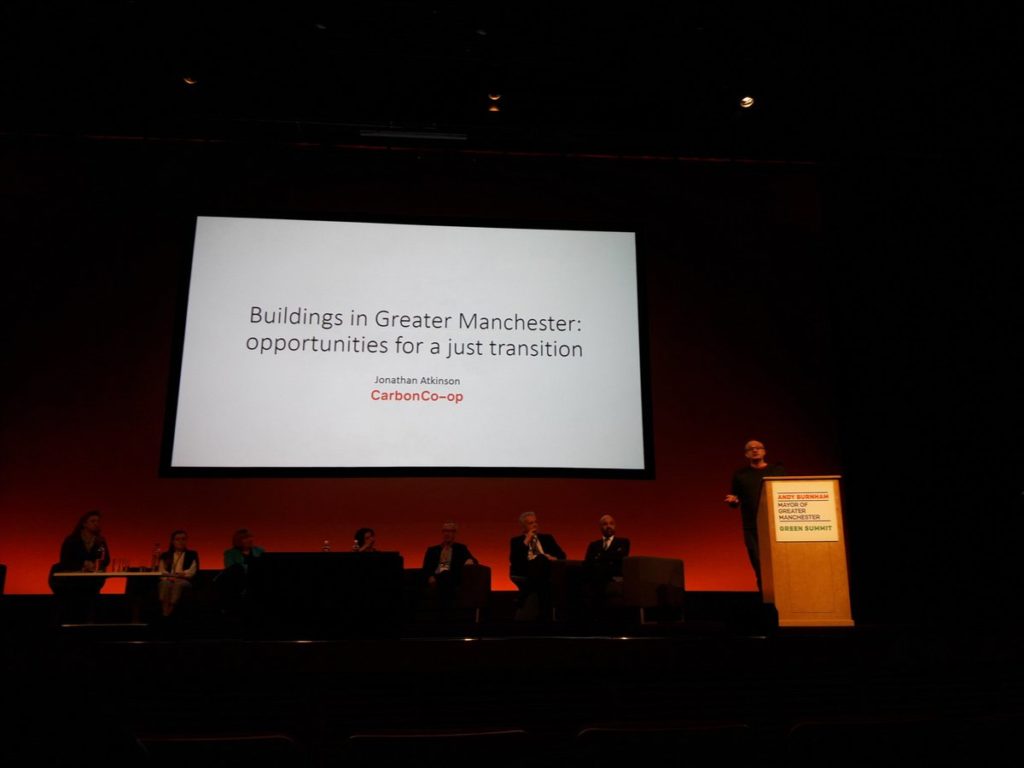 Jonathan used his speech as an opportunity to highlight the opportunities for domestic retrofit in Greater Manchester, including Carbon Co-op's track record on delivering ambitious, whole house retrofit projects. He also used the opportunity to highlight the need for a 'just transition' one that benefits rich and poor alike and offers the opportunity for skilled workers to re-train in new low carbon industries – and to secure well paid, new jobs on good terms.
Carbon Co-op also ran a stall at the event and staff and members were active in listening sessions throughout the way.
The event was followed by "It Was Ours Anyway" a guided walk through Manchester's past, present and future municipal energy system and the launch of our Energy Futures prospectus.